Delivering the chief guest address at the inaugural session of CII GreenCo Summit 2016, Mr. Nitin Desai, Member, Prime Minister's Council on Climate Change, highlighted how competitiveness is encouraging companies to take action and in the process enabling them to stay ahead of the environmental compliance curve. He added that companies that lead are those who expect the future instead of reacting to regulatory requirements.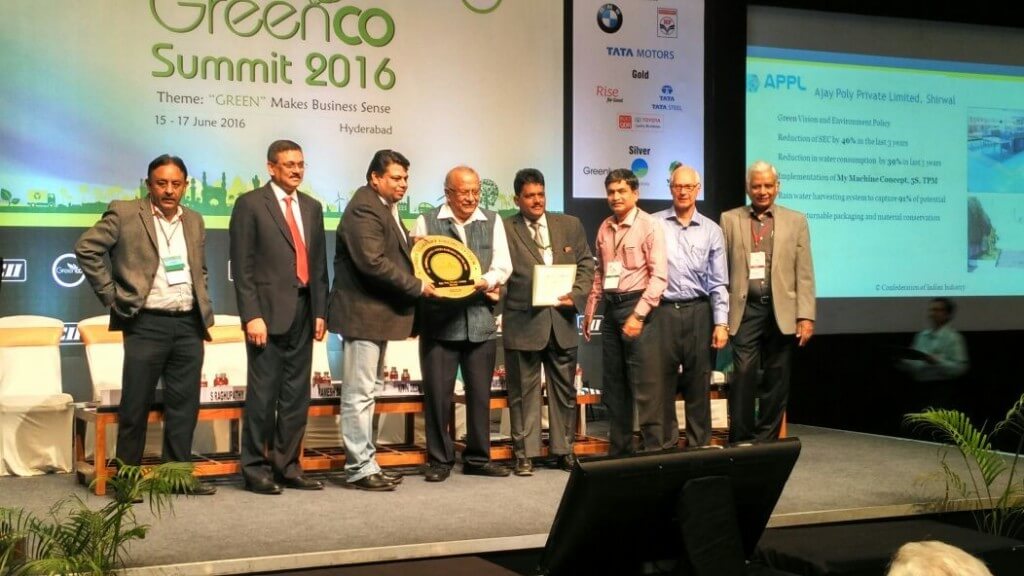 Mr. Desai also underlined that green consumers, green finance & green governance should come together with green manufacturing, for environmental actions to have a greater impact. He cited the uptake of LEDs in India as an example of all four factors coming together.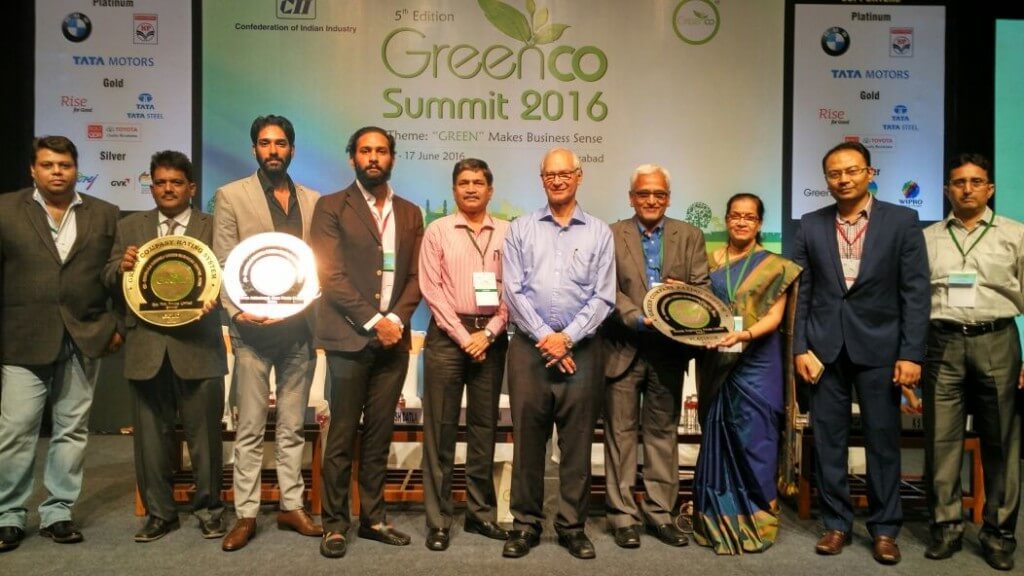 Mr. Jamshyd N Godrej, chairperson, CII Godrej GBC, underlined that there is no conflict between environment and economic development. Companies should be open and more transparent on their environmental process to their stakeholders, he added. CII aspires to facilitate 1, 000 GreenCo rated companies by 2020, he informed. Concerted efforts by all the stakeholders and change in behaviour of people will go a long way in achieving high levels of environmental sustainability, he underscored.
Ms. Shobana Kamineni, President-Designate, CII noted that, increasingly, discussions on the need & importance of environmental management are spanning across various strata & age groups of the society. This is a step in the right direction, she added. She highlighted how Indian companies have been working on many climate change mitigation activities, noting that the energy intensity of the country has reduced by 12% during 1990-2013.
Mr. Pradeep Bhargava, Chairman, GreenCo Summit 2016, called on the need to not just consider payback but also think of "pay front" and work towards becoming green and enable reductions in the price of environmentally friendly products. He informed that the CII GreenCo rating system is evoking an excellent response. Over 200 companies are working on the rating; this includes 78 GreenCo rated companies. Each GreenCo rated company saves about Rs 2 Cr / year, he underlined. It is inspiring to witness that SME companies are going the greenway, he said. Out of the 30 companies who were awarded GreenCo rating at the inaugural session, 3 companies were from the SMEs sector, he informed.
Mr. Sanjay Singh, Co-Chair, GreenCo Summit 2016, highlighted that green makes good business sense and called on the need to forge more partnerships to promote green growth models.
Two MoUs- one between Telangana State Industrial Infrastructure Corporation Ltd (TSIIC) and CII and another between Jawaharlal Nehru Pharma City, Andhra Pradesh, and CII were inked at the inaugural session. It aims these MoUs at fostering 'Eco-Industrial Park'. Mr. Ramesh Datla, Chairperson, CII Southern Region; Mr. E V Narasimha Reddy, VC & MD, TSIIC, and Dr. P P Lal Krishna, CEO, Jawaharlal Nehru Pharma City signed the MoUs.
The release of the GreenCo best practices manual and GreenCo education material also marked the inaugural session of GreenCo Summit 2016.